January 13, 2015
Two companies release antimicrobial door hardware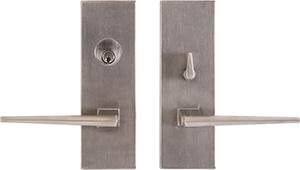 Two companies release antimicrobial door hardware
Rocky Mountain Hardware and HOK Product Design have launched Verdura, a new collection of antimicrobial door hardware.
The designs are being hand cast using CuVerro®, a bactericidal copper from Olin Brass.
This material kills 99.9% of infectious bacteria within two hours, the company said. CuVerro also is sustainable, produced from 95% post-consumer materials including recycled copper wires, and is 100% recyclable.