July 12, 2017
Time is running out: McKnight's Technology Awards entries due Friday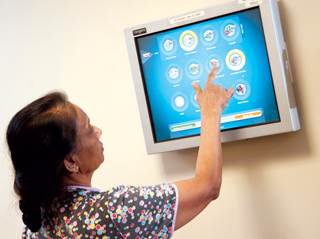 Turn in your entries for McKnight's Technology Awards by Friday
Providers have until the end of the day on Friday, July 14 to submit their entry to the 2017 McKnight's Excellence in Technology Awards.
Entering the competition is free, and straightforward — submissions don't have reflect an overly complicated or expensive system. Providers can win Gold, Silver and Bronze awards in the following categories: 1) Quality Through Technology, 2) Dignity Through Technology, 3) High Tech/High Touch, 4) Innovator of the Year and 5) Transitions.
Past winners have received awards for initiatives ranging from implementing interactive memory care software to introducing robotic pets to their facility.
Winners of this year's awards program, sponsored by CareRise INDEX, will be revealed this fall and highlighted in a McKnight's Long-Term Care News feature.
To download the award entry forms, click here. For more information and specifics on the free competition, click here.