December 20, 2016
Television companion launched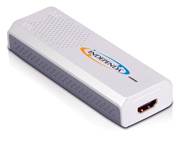 Independa
Independa Inc. has announced the launch of the Independa AnyTV Companion™.
The product helps remote engagement in senior living communities, the company said.
"Today we're excited to make it possible for millions of Americans and others around the world to finally and effortlessly break the devastating shackles of their social isolation, using their own TV instead of a computer or tablet," said Kian Saneii, founder and CEO of Independa. "Our new Independa AnyTV Companion™ is a vital complement to our existing remote engagement technologies that help organizations and consumers alike enjoy the benefits of Independa."
Family members can use the Independa Caregiver mobile app to receive alerts, schedule reminders and video chat, the company said.