January 06, 2015
Telehealth platform to launch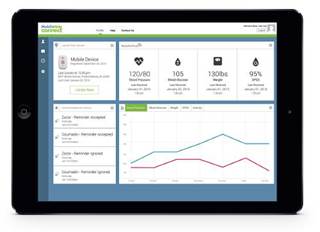 New telehealth platform to launch
MobileHelp has launched its MobileVitals™ telehealth platform.
Users take their vital signs either through the Bluetooth® Smart Ready-enabled base station and/or Smartphone with MobileHelp Connect® App. Features include a weight scale, pulse oximeter, blood pressure cuff and glucometer.
Data is available to the customer or caregiver through the MobileHelp Connect secure portal.
MobileVitals will be used in pilot programs within the healthcare community in the second quarter of 2015, and available for general consumer purchase later that quarter. Access via Smartphone MobileHelp Alert App will be available at a later date.