May 03, 2017
Study evaluates heart failure device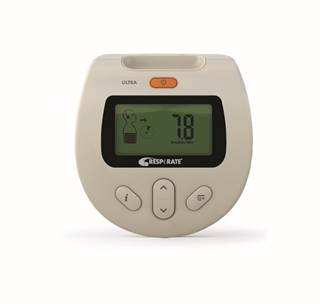 RESPeRATE
2breathe Technologies and its U.S. subsidiary Resperate Inc. have announced the publication of an article evaluating its hypertension treatment device, RESPeRATE.
The study looked at 95 patients using the device for 12 weeks, and said it found it could improve exercise capacity and left ventricular function. Patients also had less problems with sleep apnea.
The study was led by Professor Kalina Kawecka-Jaszcz at the Department of Cardiology at the Jagiellonian University Medical College, Kraków, Poland in collaboration with Gianfranco Parati, Professor of Cardiovascular Medicine at the Univeristy of Milano-Bicocca and Head of Cardiology Department, S.Luca Hospital, Istituto Auxologico Italiano, Milan, Italy. Parati said the device may be able to help those in cardiorespiratory rehab programs.
"These new study results are consistent with two earlier randomized controlled studies supporting the benefits of RESPeRATE as a novel component of cardiorespiratory rehabilitation programs in patients with CHF," Parati said.
2breathe Technologies is based in Tel Aviv and specializes in digital therapeutic devices.