April 26, 2016
Pest deterrent available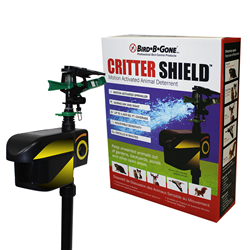 Pest deterrent available

Bird B Gone will return to the National Hardware Show next week with updated product information on bird control solutions.

The company's Solar Yard Shield offers three pest repellant modes to protect property from birds, rats, dogs, cats, foxes, snakes and other animals. Other products include bird spikes, balloon deterrents and hawk decoys.

Bird B Gone is the world's largest manufacturer and distributor of bird control products in efforts to create humane solutions and a bird-free environment.