October 27, 2015
Nurse Rosie introduces new vital sign carts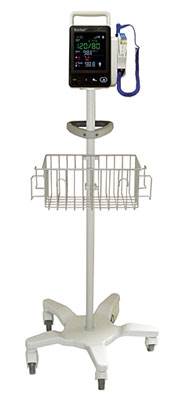 Rosebud
Nurse Rosie Products has introduced the Rosebud VC Vital Signs carts, a lightweight and portable unit. Vitals can be taken in under a minute.
Users can easily take original results each day for measurements such as non-invasive blood pressure (NIBP) and temperature. The RosebudVC has lithium-ion batteries that last up to 22 hours.
It also has manual, automatic and customizable NIBP measurement modes, multiple inputs of vitals such as respiration rate, and a 3-year warranty. It includes a high-resolution touch screen and the rolling cart includes a basket.