August 02, 2017
New Kinetex products introduced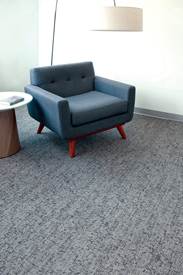 PACI
J+ J Flooring Group has introduced Kinetex products called Put a Cork in It (PACI) and Tri-Plex.
Put a Cork in It offers cork-like flecks in 16 colors and a 24-by-24-inch tiles. Tri-Plex, which is the same size, has 12 colorways and can be mixed or matched.
Both products can be paired with J+ J's LVT or carpet products, and they come standard with PFix™, a pre-applied releasable adhesive that reduces the need for moisture mitigation.