May 30, 2017
Molten stone finish featured in bathing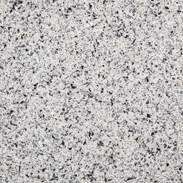 Bestbath Blue Pearl
Bestbath has released Molten Stone, a surface material that looks like granite.
The finish has 11 color options. The large flakes provide the natural look of granite, stone or quartz, executives said.
"We've expanded on our most popular options with nine new color options that will allow customers more flexibility to make unique design choices," said Megan Multanan, senior sales officer.
Color choices are Aspen White, Prairie Mountain, Klondike Gold, Butternut Toffee, Celestial Pearl, Celestial Silver, Himalaya, Snow, Sand, Oxford and Blue Pearl.