January 19, 2016
Lift'n Buddy releases lift help device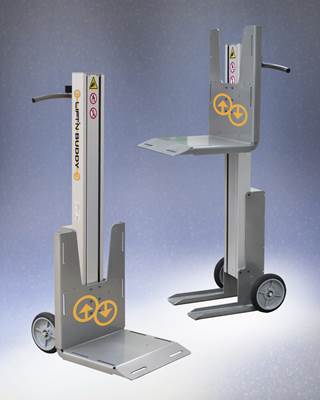 Lift'n Buddy releases lift help device
The new LNB-2 from Lift'n Buddy is a powered elevating two-wheel hand truck with vertical lifting capabilities of a small-powered stacker, the company said.
It's powered, adjustable-height platform positions eliminate bending and stretching when loading, unloading or moving items from one level to another. It is maneuverable and can lift loads of 200 pounds as high as 37 inches.
Providers could use the LNB-2 to transfer boxes to shelves, delivery trucks or customer vehicles, the company said. Medical facilities using the lift can reduce the number of people needed to unload supplies, as well as reduce the risk of injury.