November 04, 2014
LED lamps available through Civilight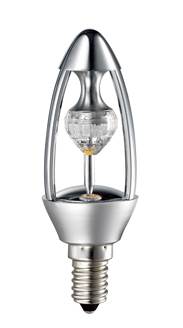 LED lamps available through Civilight
Civilight North America is offering three lines of LED lamps for customers: the Architectural, Professional and Commercial.
The Civilight MR16 line is designed to replace halogen MR16s for accent and ambient lighting in display cases or cabinets. Civilight also offers an A19 with 800 lumen output via Architectural 10-watt LED A19. The dimmable lamp replaces a 60-watt incandescent and is available in a standard E26 (Edison) base for use in table and floor lamps, wall sconces and pendants in residential and hospitality sites.
Other products includes the Architectural 19-watt PAR38 that emits up to 1,300 lumens from a single light source and is glare free. The Civilight linear tube line includes the Architectural 10-watt 2' LED Tube and Architectural 20-watt 4' LED Tube, which replace 17- and 32-watt fluorescents.