February 10, 2015
Joerns RecoverCare launches therapeutic support products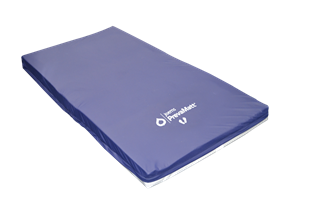 Joerns RecoverCare launches therapeutic support products
Joerns RecoverCare has debuted the PrevaMatt® portfolio of foam therapeutic support surfaces.
The PrevaMatt was created to help with pressure redistribution and comfort. The new products have open-cell memory foam and surface modification technology. This allows for greater airflow resulting in more breathability and a cooler, drier resident, the company said.
The PrevaMatt portfolio gives six different surface options to meet a wide range of clinical and financial needs: Enmerse, Alleviate, Console, Defend, Ease- and Basic.