May 05, 2015
Drive Medical introduces new lift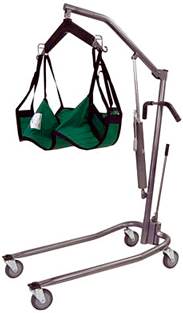 Drive Medical Patient Lift
Drive Medical has debuted a patient lift with 3-inch wheels.
The lift allows staff to raise and lower residents from any stationary position. The lift is manual and is made of steel.
It has an adjustable-width base and a six-point swivel bar, two to four sling straps and two chain connections. It is item number E0630.