March 08, 2016
Dopoulos promoted at Lancaster Pollard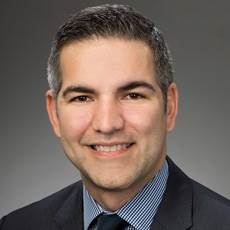 Jason Dopoulos
Lancaster Pollard has named Jason Dopoulos to be its managing director. Dopoulos has been with the firm since 2007 and currently manages its office in Newport Beach, CA.
He has structured a range of bond transactions and mortgage loans for over 100 expansion, new construction and refinance projects with a total loan amount of over $1 billion, the company said.
He is currently the chairman of the National Investment Center for Seniors Housing & Care (NIC) Future Leaders Council. He previously worked at Bisys.
Dopoulos completed his bachelor's degree at Ohio Wesleyan University. He finished his MBA at the Fisher School of Business at The Ohio State University, and a master's in health administration from The Ohio State University College of Public Health.