April 05, 2017
Decorative patterns debut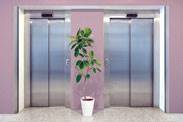 Acrovyn by Design
Construction Specialities has introduced 13 new Acrovyn by Design ® decorative patterns and six new Chameleon™ simulated wood grain patterns.
The expanded portfolio demonstrates the company's commitment to working with designers, and the CS Acrovyn Wall protection is both "beautiful and timeless," said Susan Grossinger, director of HOK Product Design.
New patterns and colorways "take the Acrovyn brand from a product needed for wall protection to the preferred product for aesthetically beautiful durability," said Amy DeVore, Business Development Manager for CS' Interior Wall Protection Division. "The expanded palette takes full advantage of creative input from talented design experts within CS as well as from HOK Product Design."
To view the Acrovyn catalog, visit www.acrovyn.com/catalog.