January 07, 2014
Wilkins moves to Webster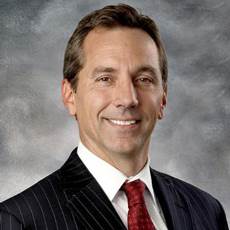 Chad Wilkins
Webster Financial Corporation has named Charles "Chad" Wilkins as executive vice president of Webster and Webster Bank, and head of HSA Bank, effective January 3. HSA Bank oversees consumer-directed health savings accounts.
Wilkins was president of his own consulting practice, and before that the general manager and CEO of OptumHealth Financial Services, a division of UnitedHealth Group in Minnesota. He began his career at US Bank in Minneapolis.
Wilkins, 52, received his bachelor's degree in political science from Lehigh University. He volunteers and fundraises for United Way, Special Olympics, and Crossroads Career Network.