March 14, 2014
WEL hires McMullin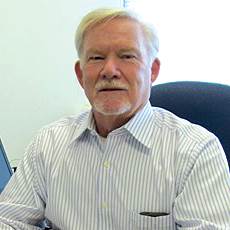 DeWayne McMullin
Wesley Enhanced Living, a non-profit organization that owns and manages multiple continuing care retirement communities in Southeastern Pennsylvania, has chosen DeWayne McMullin as Chief Financial Officer.
In his new role, McMullin, a CPA, will oversee financial modeling, strategy development and implementation, as well as fiscal oversight of the business operation at WEL.
He was previously the executive vice president at New Life Management and Development in California, and before that was CFO at Alexian Brothers Senior Ministries.
McMullin is one of the founders of the University of North Texas' RHPF program, now called the Coalition for Leadership in Aging Services, and has served with LeadingAge's House of Delegates.
McMullin received his master's degree in gerontology from the University of Southern California, and an accounting degree from Syracuse University.