April 26, 2017
Soroka joins Eastern Union Funding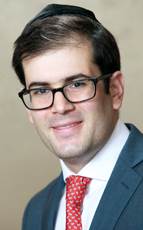 Nachum Soroka
Nachum Soroka has joined Eastern Union Funding as vice president of its healthcare group.
Previously, he was the chief underwriter at Banco Popular North America, creating underwriting, screening and portfolio management templates for the bank's $500 million loan portfolio. He also worked in the past for Congressional Bank, and has expertise with skilled nursing, assisted living, CCRC and hospital facilities.
Soroka completed his bachelor's degree at Fairleigh Dickinson University.