October 24, 2013
Ryan joins Healthcare Finance Group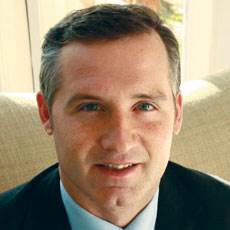 Tommy Ryan
Tommy Ryan joined Healthcare Finance Group, LLC as a senior vice president of business development in October.
He will oversee expanding business development efforts in the western United States, and will be located in Salt Lake City, UT.
Ryan comes from GE Capital Healthcare FInancial Services, where he was an SVP and focused on originating transactions from equity sponsors in the western U.S. He was previously a vice president in the healthcare group at Merrill Lynch Capital in Los Angeles, and before that was in the technology and communications investment banking group at Piper Jaffray in Menlo Park.
Ryan received a BA degree from the University of Washington.