February 12, 2014
Ortigara moves to PHI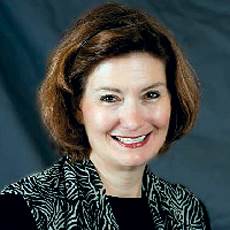 Anna Ortigara
Anna Ortigara has joined PHI Coaching and Consulting Services.
Ortigara was previously with The Green House Project, which encourages person-centeredness in small residential houses. While there, she worked closely with PHI, the company said. Her position will include supporting eldercare providers.
"I have worked closely with PHI for many years and appreciate the opportunity to be a part of the staff to help managers develop the skills needed to put person-directed values and theory into practice at a range of long-term care settings," Ortigara said.

She is president of the board of the Pioneer Network, and a fellow of the American Academy of Nursing. She has also served as vice president of culture change at Life Services Network of Illinois, as the director of residential care services for the Rush Alzheimer's Disease Center in Chicago, and as an associate director of Long Term Care Accreditation at the Joint Commission. Recent publications include a chapter in Models and Pathways for Person-Centered Elder Care (Health Professions Press, 2013).

She received her Master of Science in Nursing at Northern Illinois University.