October 17, 2017
Nutter named president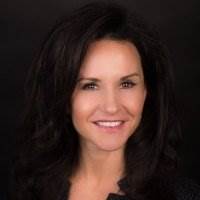 Billie Jo Nutter
Billie Jo Nutter is the new president of Casamba, effective Oct. 9.
She was previously the president and CEO of Brighton Therapy and Rehabilitation and the Senior Vice President of Operations in the Skilled Nursing Division of Avalon Health Care Group.
Before that, she was the chief operating officer at EnduraCare Acute Care Service, a provider of therapy services for acute-care hospitals, clinics and physician practices. She directed rehab in more than 50 locations, including skilled nursing facilities. Before that, she served as Executive Vice President, Senior Vice President and Regional Vice President at the organization's.
Nutter was the regional director of operations for SunDance Rehabilitation from 1995 to 2000.
She completed two bachelor's degrees at Western Kentucky University, which is also where she completed her master of science in communication disorders degree. She is a licensed speech pathologist and a member of the American Speech-Hearing Association.