September 30, 2013
New senior living leader at Hord Coplan Macht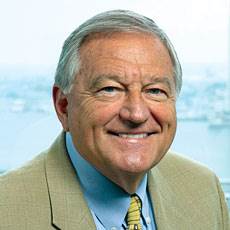 Glen Tipton
Glen Tipton, FAIA, has joined the Baltimore-based Hord Coplan Macht firm as a leader in the Senior Living practice.
Tipton "is nationally recognized as an expert in the field of senior living design whose impact is wide-reaching, with projects in sixteen states and four countries," the company said. He will provide executive overview, quality assurance and serve as principal-in-charge on several projects.
He has previously chaired the National American Institute of Architects Design for Aging Knowledge Community for four years. In 2004, he was chosen for the AIA College of Fellows.
Tipton received his Bachelor of Architecture degree from the University of Virginia and is a registered architect in Maryland.