April 28, 2017
New CFO named at Asbury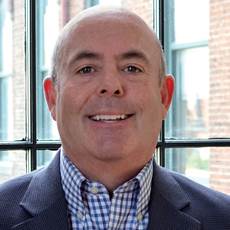 Andrew Jeanneret
Andrew Jeanneret is the new Chief Financial Officer for Asbury Communities. He started April 27.
He was previously at Learn It Systems LLC, and before that worked as CFO at Millennial Media Inc. (MM). The company was sold to AOL for more than $225 million.
Jeanneret also worked as CFO at Dialysis Corporation of America and as a Vice President, Controller and Chief Accounting Officer at MGI Pharma (formerly Guilford Pharmaceuticals Inc.) He was employed as assistant controller and director of treasury services Life Technologies, Inc., a publicly traded biotech company
He received his bachelor's degree from Boston College and his MBA in International Business and Finance from The George Washington University. He is a certified public accountant, and will be based in Asbury's Germantown office.