March 20, 2015
Mitchell joins board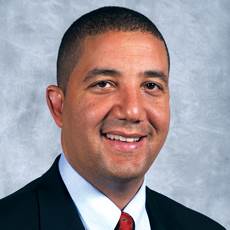 Keiffer Jackson Mitchell Jr.
Keiffer Jackson Mitchell Jr. has joined the Board of Directors at Roland Park Place in Baltimore.
Mitchell is a former state delegate, representing Baltimore City's 44th Legislative District from 2011 until 2015. He was a Baltimore City councilman for 12 years.
He has taught political science at Towson University, history at The Boys' Latin School of Maryland, and lecturing at Johns Hopkins University.
Mitchell began his first three-year board term in February. Among his community activities, Mitchell also serves on the boards of the Echo Hill Outdoor School, the Family Tree, Habitat for Humanity, and his alma mater, Boys' Latin School.
He graduated from Emory University and completed his law degree at the District of Columbia University School of Law.