March 22, 2016
Mintz moves to CareServ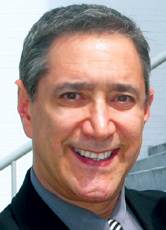 Charlie Mintz
Charlie Mintz is the new director of business development at CareServ Technologies in Georgia. He will be responsible for oversight of the overall marketing and sales strategies in an effort to further product and service awareness in the LTC market.
Mintz was previously at Pro-GeneX, LLC as a business development consultant, and also worked for six year at Endeavor HealthTech Inc. Mintz also was the co-founder of Promo-Travel International and Wings Air.
He completed his bachelor's degree at the University of Florida.