July 12, 2017
Mathew moves to Alignment Healthcare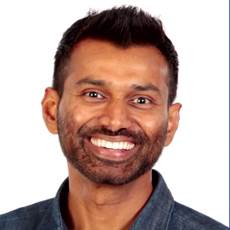 Tisson Mathew
Tisson Mathew is the inaugural chief technology officer at Alignment Healthcare, specifically focused on digital health solutions for Medicare beneficiaries. The private equity-backed company is focused on real-time clinical interventions designed to improve care. It offers HMO plan options to California residents as well as partners with health plans in Florida and North Carolina.
Mathew was previously the CTO at Cambia Health Solutions. He served as Director of Amazon Logistics Technology at Amazon, and as a research scientist at Intel.
Mathew completed his bachelor's degree at Mangalore University. He completed his master's degree at Oregon Health & Science University and the Stanford Executive Program for Growing Companies at Stanford University.