April 14, 2015
Kerwin joins Presbyterian Village North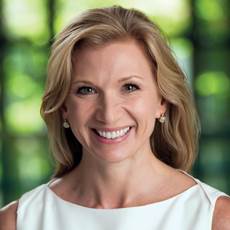 Diana Kerwin, M.D.
Diana Kerwin, M.D., has been appointed the medical director of the memory care program at Presbyterian Village North. She will oversee residents in memory care, all clinical practices, cognitive therapy and memory care research.
Kerwin completed her residency and fellowship training in geriatrics at Northwestern University Feinberg School of Medicine in Chicago. She is board-certified in Internal Medicine and Geriatrics. She is the founder of Texas Alzheimer's and Memory Disorders, a practice that offers patients access to advanced, innovative treatments and procedures for a range of cognitive disorders in adults. Prior to founding Texas Alzheimer's and Memory Disorders, she was an assistant professor in the Department of Medicine and Geriatrics at Northwestern.
PVN and Kerwin will begin offering a brain health program and memory assessments to all residents of the community, the community announced. PVN also will offer brain health assessments, during which Kerwin and fellow team members will determine if residents are having memory loss issues.