May 24, 2016
Humm promoted at Peak Health Solutions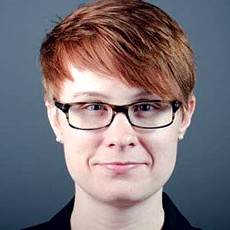 Jen Humm
Jennifer R. Humm has been promoted to Associate Vice President of Talent Acquisition and Strategic Operations at Peak Health Solutions.
She will be responsible for the recruitment of the organization's leaders and associates, as well as increasing brand recognition throughout the healthcare industry and other professional markets.
In her previous role with the company, she worked as the director of talent acquisition and led Peak's talent acquisition team.
Before coming to Peak in 2014, she was the the recruiting director of Leidos Health, a health information technology consulting firm in Westfield, Indiana.
Humm earned her bachelor's in women's studies from the University of Delaware.