May 03, 2017
Higgins Alleman promoted at LaSalle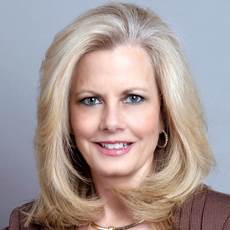 Higgins Alleman promoted at LaSalle
Kim Higgins Alleman has joined The LaSalle Group as its chief administrative officer.
The newly created position will have her overseeing the human resources, information technology, risk, and legal divisions.
Alleman was previously the senior vice president of people and culture, and a member of the executive leadership team.
Before joining LaSalle in 2016, she was the SVP of human resources at Blockbuster Inc., Bank One and at VHA Inc. The last, a healthcare organization, was recognized nationally as a member of the Top 100 Places to Work during her tenure.
Alleman has served on the board of directors for The Family Place, University of Dallas, Inroads and Family Gateway. She also has served as a senior consultant at the George W. Bush Foundation.
She obtained her bachelor's degree at Oklahoma State University