June 02, 2015
Greeno fills IPC Healthcare position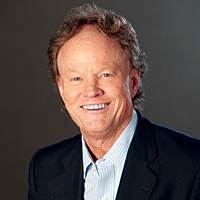 Greeno fills IPC Healthcare position
Ron Greeno, M.D., MHM, FCCP, has been selected to fill the newly created position of Chief Strategy Officer at IPC Healthcare, Inc. In this position, he will be responsible for leading the company's strategic initiatives.
Before IPC Healthcare, Greeno served as Cogent's Chief Medical Officer for 17 years, and also was the founder and senior consultant for the company's consulting division. He is also a founding member of the Society of Hospital Medicine, and is currently the Chairman of Public Policy of the SHM Board of Directors.
Greeno competed his bachelor's degree at Nebraska Wesleyan University. He earned his medical degree from the University of Nebraska, College of Medicine. He also completed a medical residency in Internal Medicine at the University of Iowa Hospitals and Clinics, and went on to complete fellowships in Critical Care and Pulmonary Medicine at the Memorial Sloan-Kettering Cancer Center.