November 24, 2015
Gray moves to Sedgebrook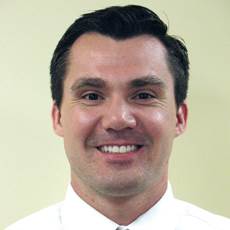 Zachary Gray
Zachary Gray has been named the new Associate Executive Director at Sedgebrook Retirement Community and Administrator at Radford Green Health Care and Rehabilitation Center at Sedgebrook in Lincolnshire, IL.
He was previously an administrator at St. Thomas More Medical Complex, a 250-bed SNF in Maryland, and then became a senior administrator at Neiswanger Management Services.
Gray held various internships while at Georgetown University, including work with New York State Health Department, Coram Healthcare, the American Cancer Society and Georgetown University Hospital.
As associate ED, Gray will oversee the 84-bed in the skilled nursing facility at Sedgebrook along with the 38-bed assisted living and assist the director of the 467-bed independent living community. He was previously a board member for the Health Facilities Association of Maryland.
Gray completed his bachelor's degree at Georgetown University and his masters of public health at Columbia University. He is a native of New York.