August 13, 2013
Ferguson Partners Ltd. names new director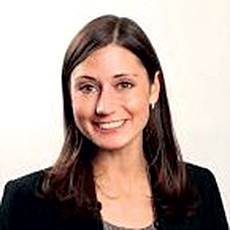 Erica Hirsen
Ferguson Partners Ltd. has made Erica Hirsen a director in the company's Chicago corporate office.
She will focus on developing and serving clients in the healthcare real estate industry. Her responsibilities include managing customer relationships, leading financing transactions and driving loan structuring and negotiations.
Before joining the group, Hirsen was an assistant vice president at GE Capital, Healthcare Financial Services. She was also an associate at PricewaterhouseCoopers, where she focused on financial advisory services.
She has a bachelor's degree in accounting and a Master's of Accountancy from the University of Wisconsin. Hirsen is a registered CPA.
Hirsen lives in Chicago with her husband.