June 04, 2015
Fabbio joins electroCore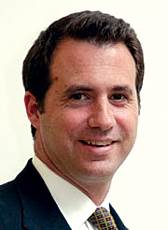 Fabbio joins electroCore
Patrick Fabbio was selected as Chief Financial Officer of electroCore, an electroceutical healthcare company in New Jersey.
Fabbio brings more than 20 years of experience to electroCore, where he has held financial leadership positions in public and private life science and pharmaceutical companies. Previously, he was Vice President at NPS Pharmaceuticals for three years, where he led the global finance department.
He also has worked in senior financial positions in several other places including VP Finance, Catalent Pharma Solutions and Ikano THerapeutics.
Graduating from Pace University, Fabbio earned his BBA in Accounting, and received a master's degree in finance from New York University. He is a certified public accountant in New Jersey.