January 23, 2014
Eisenberg moves to LifeBridge Health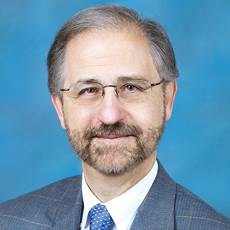 Barry Eisenberg
Barry Jay Eisenberg, FACHE, LNHA, is the new executive director and chief operating officer of Post-Acute Services at LifeBridge Health, overseeing Levindale Hebrew Geriatric Center and Hospital in Baltimore and Courtland Gardens Nursing and Rehabilitation Center in Randallstown, MD.
The campuses have a combined 440 beds, which includes skilled nursing care and behavioral health.
Eisenberg was previously an administrator at HCR ManorCare in Silver Spring, MD.
"Barry brings more than 30 years of experience in healthcare management understands the increasingly important role that post-acute care will play in the changing healthcare environment," said Brian White, president of Northwest Hospital and senior vice president of LifeBridge Health.
Eisenberg is a licensed nursing home administrator and a fellow of the American College of Healthcare Executives. He earned his bachelors and master's degrees at Cornell University. He also attended George Washington University's School of Business and Public Management.