February 08, 2017
Cousins promoted at Van Dyk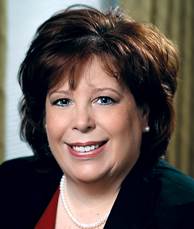 Jackie Cousins
Jacqueline Cousins was promoted at Van Dyk Health Care as its Vice President of Data Strategy & Population Health last month. She will remain as Administrator of Van Dyk Health Care at Montclair, entering her fourth year.
Cousins will analyze data trends and promote clinical outcomes, working closely with hospital partners.
Before joining Van Dyk in 2013, Cousins was a nursing home administrator at Cranford Health for close to 10 years.
She completed her bachelor's degree at William Patterson College and her masters in public health administration at New Jersey City University.