April 14, 2016
Boerema moves to Lutheran Home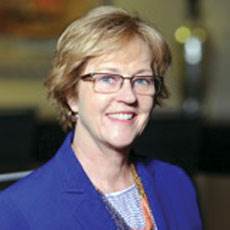 Gail Boerema
The Lutheran Home and Harwood Place, a nonprofit in Wauwatosa, WI, has hired Gail Boerema, CPA, CGMA, as its vice president of finance/chief financial officer.
She was previously the CFO at Jewish Senior Living. She was the manager of accounting for Froedtert Health System/Community Memorial Hospital for six years. Boerma also has been the director of finance at Ridgecrest Village in Davenport, Iowa.
In 2015, Boerema was named a Woman of the Year by the National Association of Professional Women. She volunteers at Community Memorial Hospital and with the Wisconsin Institute of Certified Public Accountants.
She completed her bachelor's degree at Mt. St. Clare College (now Ashford University) in Clinton, IA. She resides in New Berlin, WI.