March 08, 2016
Blanda promoted at Lancaster Pollard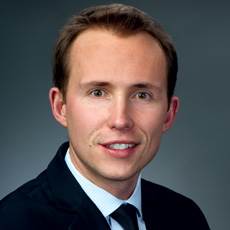 Chris Blanda
Chris Blanda has been promoted to senior vice president at Lancaster Pollard. He joined the firm in 2009 and has instrumental in bringing to market a variety of financing structures totaling more than $1.2 billion.
In 2014, he was named the Lancaster Pollard's healthcare banker of the year.
Before joining Lancaster Pollard, he was an associate at Citi Global Transaction Services.
Blanda completed his bachelor's degree at University of Dayton and his MBA at The Ohio State University Fisher College of Business.