December 01, 2015
AGS announces Applegate as EIC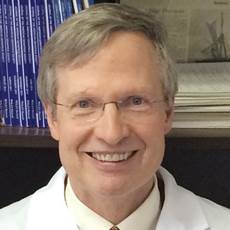 William Applegate
William B. Applegate, M.D., MPH, MACP, AGSF, will succeed Thomas T. Yoshikawa, M.D., AGSF, as the editor-in-chief at the Journal of the American Geriatrics Society.
Applegate is a professor in the Department of Internal Medicine, Section on Gerontology and Geriatric Medicine, at the Wake Forest School of Medicine. He has been an AGS member since 1984 and was EIC for seven years until Yoshikawa began in 2000.
Applegate was the chairman of Internal Medicine and then dean at the Wake Forest School of Medicine for nine years, as well as president of Wake Forest University Health Sciences. His work has appeared in the Annals of Internal Medicine, the New England Journal of Medicine, and JAMA.
"It was no small feat finding Dr. Yoshikawa's replacement, but we're confident that Dr. Applegate will reinforce what JAGS now represents: a platform for sharing new ideas and for making principles of excellence a part of common practice across geriatrics," said AGS Board Chairman Wayne C. McCormick, MD, MPH, AGSF.