August 09, 2017
Where are they now? Centers Health Care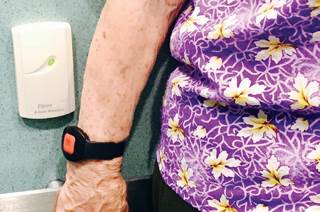 Centers Health Care
In the three years since Centers Health Care in New York won honors in the McKnight's Technology Awards program for its use of NoWander, it has continued to keep residents safe.
The new generation of software and hardware from creator PointRF has made NoWander's elopement options easier to use, says Ben Diamond, Centers Health Care Director of Strategic Construction Development.
Frequent visitors can have credentials through a control system while visitors can be limited to certain areas.
"There's been a tremendous amount of improvement in usability," Diamond says. "It's easier to handle multi-building policies."
Before, that would lead to "cumbersome data entry and errors, " he says. Now, "It's much easier to roll it out on a bigger scale and to maintain credentials."
This can include, for example, allowing nurses but not maintenance to have access to medication rooms. The cost of the system also has dropped, which makes it easier to put in smaller buildings, says Mordy Eisenberg, vice president of strategic initiatives and value based care at Centers Health.
The provider also has been working on a pilot program with PointRF on connecting vitals to the PointClickCare Electronic Health Records system, he says.