May 01, 2014
Vitamin D as cognition clue?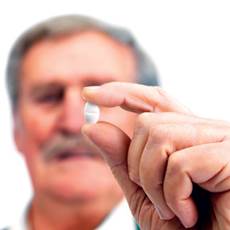 Vitamin D and cognition appear to be correlated, researchers say.
There appears to be a link between low vitamin D levels and cognitive decline over time, according to a new study from Wake Forest Baptist Medical Center.
Researchers looked at 2,777 well-functioning adults between the ages of 70 and 79 and examined their cognitive function over four years. Vitamin D levels also were measured.
The next question is whether supplements would improve cognitive function among older adults, and to find a causal rather than correlated association between Vitamin D and cognition.
Study results appeared in the Journal of the American Geriatrics Society.