January 25, 2017
Verma likely to delegate Medicare-related responsibilities, predecessors say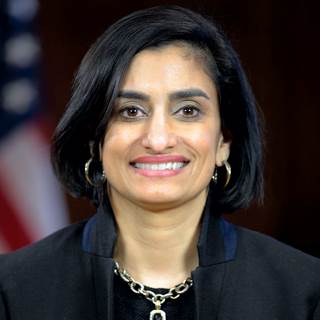 Verma's confirmation hearing has not yet been scheduled by the Senate Finance Committee.
President Donald Trump's pick to head the Centers for Medicare & Medicaid Services will likely rely on some extra help when it comes handling Medicare-related regulations, past agency administrators said this week.
Seema Verma, president and CEO of Indiana-based consultancy firm SVC Inc., worked closely with Vice President Mike Pence on expanding Medicaid in the state. That means "she's obviously very knowledgeable" about the program, Gail Wilensky, administrator under President George H.W. Bush, told Bloomberg BNA on Monday.
But Verma's experiences with Medicaid and health insurance exchanges mean she may need to hand off some of her Medicare-focused tasks to CMS officials better versed in the program.
"It's fine to have a Number One and deputy who combined cover the skills you need to effectively run an organization," Wilensky said. "Hopefully that will happen here."
Andy Slavitt, the most recent acting administrator for CMS, echoed Wilensky's assessment.
"Nobody has all the background needed for a job like this," Slavitt told Bloomberg. "She'll find a great staff and a great team who universally want her to succeed."
Verma's past experiences with insurance exchanges, Medicaid and replacing the Affordable Care Act are suited to President Trump's healthcare goals, said Thomas Scully, a former CMS administrator under President George W. Bush. Medicare is the "least likely" program to experience a major shakeup under the new administration, he added.
The Senate Finance Committee has not yet scheduled Verma's confirmation hearing. The final confirmation hearing for Rep. Tom Price (R-GA), Trump's pick to lead the Department of Health and Human Services, was held Tuesday.