February 01, 2012
Ventas acquires buildings; stockholder to sell off stake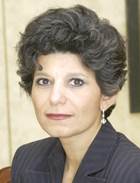 Ventas CEO Debra Cafaro

On the heels of a purchase of a large medical office building company, real estate investment trust Ventas Inc. announced a top stockholder would be selling more than 20 million shares of stock.

In January, Ventas said Lazard Real Estate Partners LLC and its affiliates would be selling nearly 21.1 million shares, estimated to be worth over a billion dollars, of the company's common stock at a public offering. They represent a 7.3% stake in the company.

That followed the mammoth REIT's announcement at the end of December that it would purchase North Carolina-based Cogdell Spencer Inc. and its 72 medical office buildings in a deal valued at up to $770 million. The acquisition means Ventas would own or manage more than 20 million square feet in medical office buildings.

The agreement means holders of shares of Cogdell common stock will receive $4.25 per share. This represents a premium of 8% to Cogdell's closing price on Dec. 23, 2011, and 13% to the average closing price of Cogdell common stock over the previous 30 days, according to Ventas.

Milwaukee-based private investment firm Lubar & Co. has agreed to buy back healthcare design group Erdman and Associates from Cogdell Spencer, which bought it in 2008. Erdman's assets and liabilities include $11 million in projected net working capital.

But there's potentially bad news for the board of directors at Cogdell Spencer. At least 10 law firms have said they are investigating the Cogdell Spencer board for potential breaches of fiduciary duties in connection to the Ventas sale, saying it's too low a price.

In a statement from Faruqi & Faruqi, LLP, the firm said it will be looking at whether the board breached "their fiduciary duties to the company's stockholders," citing a possible failure to have an "adequate and fair sales process" in the transaction.