January 13, 2017
Value-based 'train has already left station,' unlikely to be affected by ACA repeal, experts say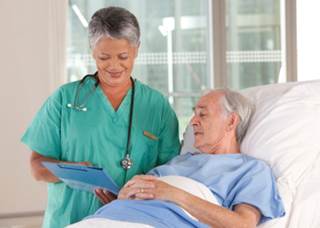 Providers will have opportunities to partner with hospitals and show their strengths in 2017, Avalere's experts say
A focus on post-acute care partnerships and value-based purchasing is likely to persist across the healthcare industry in 2017, despite uncertainty surrounding the future of the Affordable Care Act.
That's according to experts from Avalere, who offered their takes on the coming year during a webinar and in the company's "2017 Healthcare Industry Outlook," published Thursday.
High on the list of healthcare issues to watch in 2017 is the potential "repeal and replace" of the ACA, but a "wholesale repeal of the law" isn't expected, said Elizabeth Carpenter, senior vice president for policy practice at Avalere.
Late Wednesday, the Senate approved a budget resolution that includes a provision requiring House and Senate committees to develop ACA repeal legislation by Jan. 27. Some lawmakers called the date a "placeholder" and noted coming up with such legislation "could take longer, and we believe it might," according to the New York Times.
Expected to be safe in the event of a repeal are provisions related to payment and delivery reform, as well as some cuts to Medicare provider payment rates. The future of provisions such as Medicaid expansion, the Center for Medicare and Medicaid Innovation and the Independent Payment Advisory Board will likely be up for debate, while individual and employers mandates and taxes such as the Cadillac Tax are likely to be repealed.
"When things start to happen they will happen quickly," Carpenter said. "Now is really the time to prepare and really be at the ready to advocate and influence your positions."
Josh Seidman, senior vice president for Avalere, added that for the most part the value-based payment "train has left the station," propelled by private-sector initiatives and tailwinds provided by government demonstration projects. Those projects are likely to continue under the new administration, Seidman said, since they have wide bipartisan support.
The Comprehensive Care for Joint Replacement program is anticipated to continue, while recently-finalized episodic payment models for cardiac care and hip and femur fractures may be subject to congressional review, Seidman said.
To succeed in this "new paradigm," Seidman encouraged providers to "really think about how to use data more effectively … understand how you're performing" and "be able to address the deficiencies you have."
Avalere's industry outlook also highlighted the need for "optimal use of post-acute care" under new payment models, and noted that now, more than ever, long-term care providers "have an opportunity to partner with hospitals to improve performance and lower costs as payment reform continues."