June 15, 2016
Unified post-acute payment system within reach, MedPAC tells Congress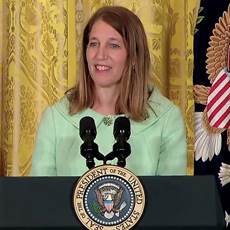 MedPAC recommends that Secretary Burwell implement a unified system "sooner than is currently legislated."
A unified, site-neutral payment system for post-acute care is well within reach, the Medicare Payment Advisory Commission said Wednesday in a report to Congress.
MedPAC was required to create a plan for unified post-acute payments spanning skilled nursing facilities, home health agencies, inpatient rehabilitation facilities and long-term care hospitals by the Improving Medicare Post-Acute Care Transformation Act.
In its June 2016 Report to the Congress, MedPAC said that plan is "feasible" and would help level profitability across different lengths of stay and types of patients. The report includes several recommendations for a unified payment system, including:
Separate models to establish payments for non-therapy ancillary services and account for differences in Medicare coverage across settings

Adjusted payments for home health agencies, which are typically lower-cost than institutional settings, to avoid overpayments

A short-stay outlier policy to prevent large overpayments

A high-cost outlier policy to prevent losses by providers, and retain beneficiary access to care

Empirical payment adjustments, regardless of setting or length of stay, to account for differences in costs that are beyond providers' control, such as labor costs

Basing initial payments on current practices and costs, but revising them over time to reflect "appropriate, high-quality care provided as efficiently as possible"

Including a "transition period" for implementing the new system to give providers time to adjust
By leveling the playing field between post-acute settings, the unified plan would give providers less incentive to admit some patients over others and provide unnecessary services, MedPAC said. The group also urged the Department of Health and Human Services to implement the unified system "sooner than is currently legislated" due to the encouraging results of their work.
"Although a common [prospective payment system] for PAC stays would begin to rationalize Medicare's payments, it would not correct the underlying incentives in [fee-for-service] payment to increase volume or provide low-quality care if it is less costly to do so," MedPAC said.
The group recommended that in addition to a site-neutral system, Health and Human Services Secretary Sylvia Burwell create a readmission policy to discourage unnecessary hospital readmissions, as well as a value-based purchasing policy linked to outcomes and resource use.
"In the longer term, however, Medicare needs to move providers toward greater accountability for spending and quality over an episode of care," MedPAC said. "A unified PAC PPS should be considered a good transition to broader episode-based payment reforms that encourage care organized around the episodes."
Click here to read MedPAC's full "Medicare and the Health Care Delivery System" report, which also includes recommendations on Medicare drug spending and telehealth services.