May 02, 2011
Tort reform on back burner?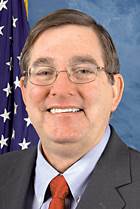 Tort reform on back burner?

Medical liability reform is unlikely to pass in Congress this year, said Rep. Michael Burgess (R-TX).

Republicans had been optimistic about its chances in February after a favorable vote from the House Judiciary Committee, which Burgess chairs.

The HEALTH Act would cap liability at $250,000 and divide damages among the liable parties based on percentage.
But some state legislators have said the matter should be decided by states, not the federal government. Similar versions of the bill have been introduced previously, generally passing in the House and stalling in the Senate.

Burgess told reporters the bill was unlikely to move forward. Long-term care associations insist reform is needed.