December 01, 2012
Tool determines readmission risk for heart attack patients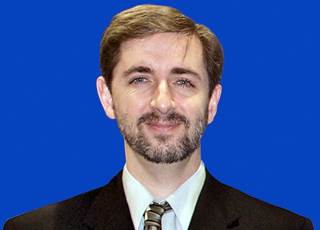 Benjamin Horne, Ph.D.
A new tool can allow physicians to predict which heart attack patients will likely end up back in the hospital.
Researchers at the Intermountain Medical Center in Salt Lake City developed a sophisticated computerized algorithm. Their results of using it were presented Nov. 5 at the American Heart Association Scientific Sessions 2012 in Los Angeles.
Their tool calculates a risk score for each patient by looking at 51 factors that include age, gender, common blood test information and a history of depression. The calculation then generates a risk score between zero to 13 for men and zero to 14 for women.
For each point on the scale, there's a correlated percentage for the risk of rehospitalization, which is 20% per point for men and 14% per point for women. A man with a score of 13, for example, would be 3.6 times more likely to return to the hospital than a man with a zero score, researchers said.
"If you can identify these patients, you have a better chance of saving their lives," said Benjamin Horne, Ph.D., director of cardiovascular and genetic epidemiology at the Intermountain Medical Center Heart Institute.
The tool potentially gives geriatricians and other healthcare providers one more tool in the effort to reduce rehospitalizations. Since October, hospitals have faced penalties for excessive readmissions for patients with heart failure, heart attacks or pneumonia.