November 05, 2015
To sell or not to sell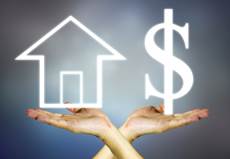 Small operators are often faced with the tough decision: whether it would be best to close, renovate or maintain.
Driven by historic high pricing, many small nursing home operators are opting to sell properties they might have spent decades building into high-quality, patient-centered facilities.
The decision to walk away, though, isn't easy. In an industry where "mom-and-pops" can be intimately connected to their residents and employees, deciding when and how to exit the market isn't dictated by dollar signs alone.
The good news for those who want out now, either due to mounting financial pressure or pending retirement: Experts say the resale market for senior housing might be at its best ever. And for those who want to stick it out? Investors and lenders are willing to craft solutions that can buy time and create opportunities.
"It is a good time to be a seller, but it's also a good time to refinance," declares Imran Javaid, managing director of healthcare real estate for Capital One. "It's also a good time to lend. So if you want to hold on, do it."
In addition to an outright sale, lenders and brokers say the financial timing is right to sell off part of a portfolio as a reinvestment in other facilities; to sell and lease back a building to get away from some of the day-to-day ownership tasks; or to borrow cash to make a struggling facility more competitive.
Deciding whether the time is right is almost always a personal decision, says Samer Tahboub, who helped launch a small, family-run assisted living facility in 2008.
A facility might be an investment that has run its course or a family's lifeblood that lacks a second generation willing to run it. If there's thought to letting it go, put emotional connections aside.
"You need to be thinking about it long-term and, unfortunately, maybe making some decisions without perfect information," says Tahboub, a director at CFG Capital Markets. "The timing really does come down to the seller's motivation."
Finding a match
Advisors interviewed by
McKnight's say the number of operators leaving the industry due to weak performance is low nationally.
Owners need to know how they'll match up, says Alan Ursillo, L.A.-based senior vice president for healthcare capital markets at investment manager JLL.
His company collects 12 months' worth of records from senior healthcare clients, then parses the numbers to create valuation based on income, location, condition, age, local competition and comparable sales.
At CFG Capital Markets, analysts create a "data room," putting historical financials, third-party reports, census info, surveys and operating stats into an easy-to-understand format.
Brokers also will help potential buyers understand a fair price-per-bed target. Curtis Fowlie, vice president for JLL's healthcare capital markets, says the average national range for SNFs is at an all-time high of $60,000 to $100,000 per bed, up to a rare $150,000 for new construction.
Valuation also will depend on whether the sale involves a single facility, part of a chain or group.
Because the sellers' market is strong, it presents a good opportunity to offload nursing homes that are part of a larger portfolio.
"Counties and nonprofits are divesting because it doesn't fulfill their core mission anymore," explains Javaid. "It's a good time for those institutions to sell."
Reputation is king
Those who plan to keep some of their facilities open — or even operate in another service-based market under the same name — need to take special precautions to protect their reputation.
That was the case in Philadelphia last year, when the Catholic Archdiocese turned management of its nursing homes over to Center Management Group.
An effort to balance a $39.2 million operating deficit included a close look at real estate owned by the archdiocese. In announcing the sale of six nursing homes and one assisted living community for $145 million, Archbishop Charles J. Chaput said the bidding process had been focused on the commitment of potential buyers to provide healthcare in a manner "consistent with Catholic identity and moral teaching."
Chief among the stipulations: CMG had to maintain Catholic chaplains at each facility and operate under the "Ethical and Religious Directives for Catholic Health Care Services," a set of ethical standards from the U.S. Conference of Catholic Bishops.
Such examples show that for organizations that hold attractive properties, contingent sales are a possibility.
Pulling the trigger
Mike Coiro, executive managing director of CFG Capital Markets, says there's still a breaking point on how much cash sellers will give up to ensure their residents and employees are well treated. While they might settle for $19.8 million versus $20.2 million in favor of "softer elements" in a contract, they're unlikely to go from $25 million down to $20 million.
If independent owners need a buyer that will continue to practice the same ideals their company is known for, it may be helpful to hire a broker/dealer. Companies that specialize in advising buyers and sellers are more likely to perform thorough due diligence, and present a bid package with details on the bidder's background and performance record.
In Massachusetts, an appointed Public Health Council has raised complaints about the sudden closure of several nursing homes, many of which were sold to for-profit companies. The Boston Globe reported on sales to Synergy Health Centers. State inspections of Synergy's facilities "routinely show striking increases in problems after the company takes over," according to reporter Kay Lazar.
The scandal brought unwanted attention to another family-owned center that was considering a sale to Synergy. And healthcare officials there continue hammering out regulations intended to comply with a 2012 state law meant to bring more scrutiny to future sales.
Increased regulatory intervention is always a possibility in long-term care. The inability to predict the future — of regulation, healthcare trends, reimbursement, the economy — is one reason advisors say those contemplating a sale in the next two to three years should act now.
"Cap rates and interest rates are co-related, and interest rates are so low right now, it's hard to see how they could get much lower," Javaid advises.
Of course, some types of regulation could stand to set those who already own nursing homes in even better stead.
In the 36 states with certificate-of-need programs, having empty beds or otherwise underperforming isn't necessarily seen as a negative. Ursillo says it comes down to who needs the CON, and whether they're willing to pay for it.
Change carefully
Increasingly, small nursing homes posted on commercial real estate sites like LoopNet are positioned as versatile, with sellers stressing that buildings can be converted to memory care, rehab or even infusion sites.
Ursillo says those descriptions are tempting but often don't work.
"Very rarely do we see a conversion of an existing building," he says.
Instead, clients might be tempted by a property that has unused land suited to an addition.
Zoning also can come into play, adds Fowlie. Buildings set in quasi-residential zones might be permitted to house skilled nursing patients, but not drug rehabilitation operations. Fowlie adds, however, that drug rehab owners are one subgroup that will consider repurposing nursing homes.
A skilled nursing facility is usually "purpose-built," but its wide hallways, private rooms and central dining areas can be appealing assets to those treating addiction. In Fowlie's experience, those types of buyers are most interested in buildings with about 50 beds.
If considering a sale as a moneymaker, think also about growth. Remember that you're marketing to current residents and future generations.
Gemino Healthcare Finance helped Tennessee-based New Beginnings Care shore up its working capital with an $8 million secured revolving line of credit. This allowed the ability to help manage the complex clinical needs of residents at the provider's 14 facilities and as a way to facilitate growth.
"It's a good time to do expansions, especially if you have a property that's gotten a little tired compared to the market," says Javaid.
Best practices
Considering a sale? Avoid these common mistakes:
• Don't poison the well. If there's bad news — a lawsuit or poor audit performance — don't hide it.
Many buyers will have experience getting through similar challenges, but might back out if they feel they've overbid considering the circumstances.
• Don't artificially inflate census. Cutting rates to fill beds won't work long-term. "Buyers will see right through that," says Fowlie. If you can increase referrals, investors will often view that revenue stream as a positive.
Other buyers, says Coiro, see underperformance as an opportunity. Investors who bill themselves as turnaround specialists will also take a gamble on a 65% to 70% occupancy rate, says Tahboub.
• Don't reveal all the numbers. Javaid says listing a valuation or previous appraisal in a seller's packet can be unwise. "Let them bid up the pricing," he says.