February 01, 2010
The BIG Picture: McKnight's is long-term care news that you can use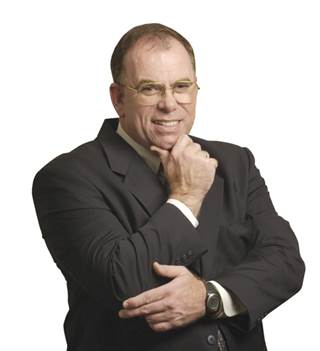 John O'Connor, Editorial Director

We have been truly blessed at McKnight's. At a time when many publications are floundering, readers and advertisers continue to give us generous support.

Our editorial team has been fortunate enough to rack up dozens of awards in recent years. Our remarkable sales representatives have increased revenue and market share. And our circulation pros have done an enviable job of making sure the magazine reaches the right eldercare professionals.


I don't think that there's been much of a secret to our success. Like many thriving senior care operators, we've played to our strengths, worked hard and taken advantage of new opportunities. Editorially, that has meant delivering actionable news, information and perspective that's unmatched.

Of course, if you read—or used to read—newspapers, you know that there is more to any publication than reporting on breaking events. Similarly, we also serve up columns, opinions from readers, feature stories, profiles, and tons of informational nuggets. Our goal is to make every item in the magazine earn its keep.


Surprisingly, few other publications have made reporting news a significant part of what they do. Mind you, that's fine with us. It just strikes us as odd that news so seldom gets the credit or respect it deserves.

But when you think about it, news drives this market in very powerful ways. It informs business decisions, it allays and instigates fears, and it motivates behavior like nothing else.


Take Medicare, for example. As we've continued to report, Medicare payments have risen throughout the past decade. Not surprisingly, many providers have reacted to this, ahem, news, by adjusting their operations accordingly.

Nor is it just news about Medicare that shapes and influences behavior. Consider what we reported on in last month's issue: reactions to the Five-Star ratings system, the CLASS Act, healthcare reform, the launch of the Long-Term Quality Alliance—and more. And that was in the first four pages!


Operators who might embrace a view that news coverage is marginal really are asking for trouble. In this field, ignorance is anything but bliss.

So we're going to keep our focus for you. Not simply because we are news hounds, even though we are. Nor because there's plenty of it, even though there is. We'll keep delivering the news because staying informed has never been a more important part of being a long-term care professional.