July 02, 2012
Talk about tech tools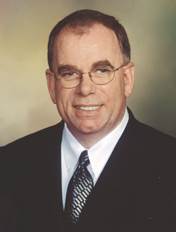 John O'Connor, editorial director, McKnight's Long-Term Care News

Forget what you have heard about this field being high touch, not high tech.

After reading through some of the numerous applications for our first annual McKnight's Excellence In Technology Awards — Connect Our World, I'm here to tell you that plenty of tech-based innovation is taking place.

It's easy to be awed and inspired by the feats you and your colleagues are up to. Some of the technology making this happen is pretty sophisticated. But there are also plenty of examples of applied common sense. The common thread is that all these initiatives are helping make life better for the mostly old, mostly frail people that you provide care for.

I would fill in more details, but here's the thing: the contest has been extended. That's right, you now have until 11:59 p.m. on Friday, July 27 to apply for an award. We have also revamped the entry forms to make it easier than ever to get the credit you deserve.

If that doesn't work, simply send me an email (john.oconnor@mcknights.com) and I will make sure you get the forms you need.

McKnight's and American HealthTech teamed up to establish this contest to give industry pros some overdue recognition. It's fast, easy and FREE to enter.

The categories are:
• Quality Through Technology
Recognizes a facility/community that harnessed technology to improve the level of care its residents receive.
• Dignity Through Technology
Recognizes a facility/community that harnessed technol­ogy to improve the level of dignity its residents enjoy.
• High Tech/High Touch
Recognizes how technology was used to improve staff-resident interaction.
• Innovator of the Year
This award will recognize a notably innovative use of technology to improve both care and the bottom line.
• Transitions Award
This award will recognize an organization that harnessed technology to improve and/or reduce transitions between long-term care facilities and other care settings.

So there's still some time left to enter, but it's fading fast. Hope to hear from you, and good luck.