July 26, 2010
Sunrise reaches settlement with SEC, no civil penalties imposed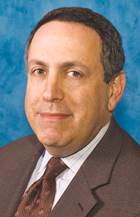 Sunrise CEO Mark S. Ordan

Sunrise Senior Living Inc., which has been under investigation for problematic accounting practices, has reached a settlement with the Securities and Exchange Commission.

Sunrise, under the settlement, consented to the entry of judgment without admitting or denying the allegations in the SEC's complaint, the assisted living company said in a statement Friday. The entry of judgment prohibits the company from violating the reporting, books and records and internal control provisions of the Securities Exchange Act of 1934. The SEC's complaint includes allegations pertaining to company's financial reporting from 2003 through 2005. Two former officers of the company, Larry E. Hulse and Kenneth J. Abod, also reached settlements with the SEC without admitting or denying the allegations against them in the complaint.

The SEC is not seeking to impose a civil penalty against the company, Sunrise said. The commission also indicated that the terms of the settlement reflect credit given to Sunrise for its substantial assistance in the investigation.

"We are very pleased to put this matter behind us," said Mark Ordan, Sunrise's chief executive officer. "This is another very positive step in rebuilding the organization."